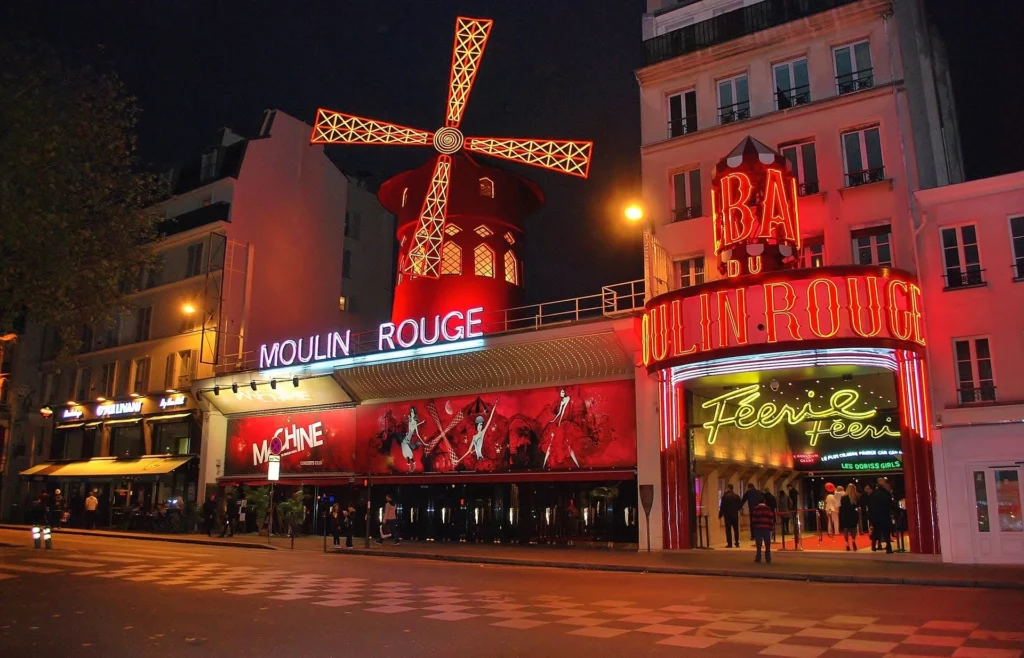 Immerse yourself in the glitz, glamour, and excitement of the Moulin Rouge, Paris's legendary cabaret. Nestled in the bohemian neighborhood of Montmartre, this iconic venue has captivated audiences for over a century with its dazzling performances and vibrant atmosphere. Join us as we step into the world of the Moulin Rouge, where music, dance, and extravagant costumes combine to create an unforgettable entertainment experience.
A Legacy of Glamour
The Moulin Rouge boasts a rich history that dates back to the Belle Époque era of late 19th-century Paris. Established in 1889, this world-famous cabaret has become a symbol of French nightlife and the birthplace of the can-can dance. From its iconic red windmill that adorns the façade to its opulent interiors, the Moulin Rouge exudes an air of elegance and allure that continues to enchant visitors from around the globe.
Unforgettable Performances
Prepare to be dazzled by the Moulin Rouge's spectacular performances that showcase the best of music, dance, and theatrical artistry. From high-energy can-can routines to mesmerizing acrobatics and captivating vocal performances. Each show is a testament to the talent and creativity of the artists on stage. The Moulin Rouge has hosted countless legendary performers throughout its history, and today, it continues to push boundaries and redefine the cabaret experience.
An Extravaganza of Costumes
One of the hallmarks of the Moulin Rouge is its extravagant costumes that transport audiences to a world of fantasy and allure. From feathers and sequins to elaborate headdresses and shimmering gowns. The costumes worn by the performers are a feast for the eyes. The attention to detail and craftsmanship is evident in every stitch, adding to the overall spectacle and creating a visual feast that complements the dazzling performances.
An Unforgettable Evening
When you visit the Moulin Rouge, allow yourself to be swept away by the ambiance and excitement of the cabaret. Indulge in a pre-show dinner, where you can savor gourmet cuisine and fine French wine. Setting the stage for an unforgettable evening. As the lights dim and the curtains rise. Prepare to be transported into a world of music, dance, and sheer entertainment that will leave you breathless.
For a seamless and memorable night at the Moulin Rouge. We recommend booking your taxi through our online booking platform or via phone. Our reliable taxi services ensure a comfortable and convenient journey. Allowing you to fully enjoy the magic of this legendary cabaret.
The Moulin Rouge stands as a testament to the spirit of Parisian nightlife and entertainment. With its rich history, unforgettable performances, and extravagant costumes, it continues to be an iconic symbol of glamour and excitement. Embark on a journey to this legendary cabaret and let the Moulin Rouge captivate your senses with an evening of music, dance, and unbridled joy.