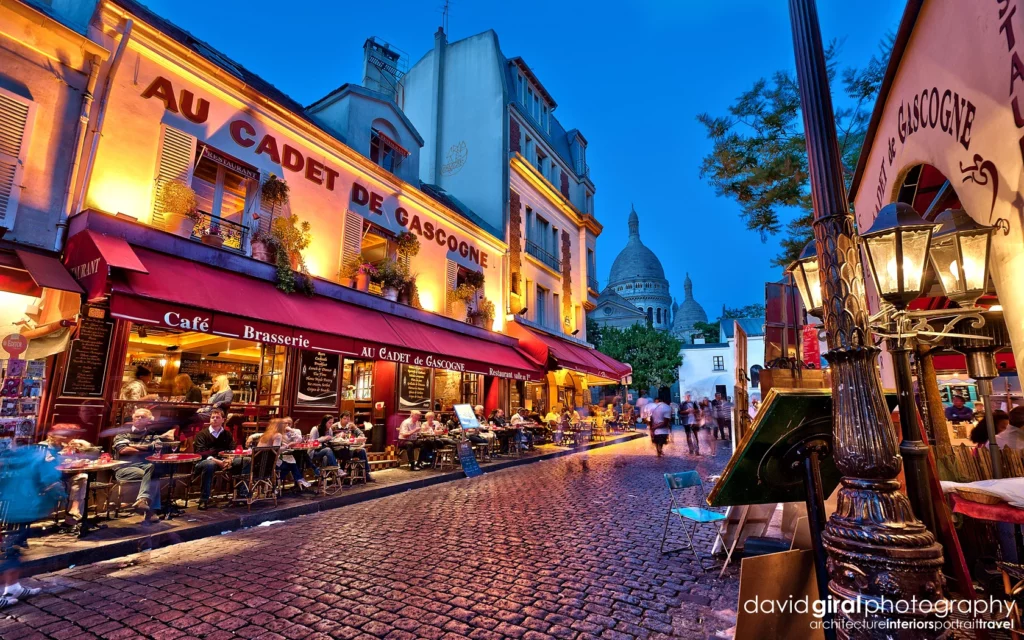 When you get to Montmartre by Taxi. You can explore this neighborhood that exudes an irresistible bohemian charm. With its winding streets, artistic heritage, and breathtaking views. Montmartre has captured the hearts of visitors and artists alike for centuries. Join us as we embark on a journey to unveil the allure and enchantment of this vibrant district.
A Haven for Artists
Montmartre has long been associated with the arts, attracting renowned artists such as Picasso, Van Gogh, and Renoir. Its cobblestone streets and quaint buildings provide the perfect backdrop for creative inspiration. As you wander through Montmartre, you'll encounter numerous art studios, galleries, and boutiques showcasing the works of both established and emerging artists.
Exploring the Streets
The winding streets of Montmartre are a treasure trove waiting to be discovered. Begin your journey in the lively and colorful Place du Tertre, where artists set up their easels, capturing the essence of Montmartre on canvas. Stroll along the charming Rue des Abbesses or Rue Lepic, lined with eclectic shops, lively cafés, and inviting bistros.
As you ascend the hill, you'll reach the iconic Sacré-Cœur Basilica. Standing majestically atop Montmartre, this white-domed basilica offers breathtaking panoramic views of the city. Climb the steps to the dome for an even more spectacular vantage point, where you can admire the sprawling beauty of Paris.
Artistic Heritage and Landmarks
Montmartre boasts a rich artistic heritage that is woven into its very fabric. Explore the historic cabarets, such as the legendary Moulin Rouge, which still showcases captivating performances. Visit the Musée de Montmartre to delve into the neighborhood's artistic history and learn about the renowned artists who once called Montmartre home.
Le Chat Noir, a famous 19th-century cabaret, is another must-visit landmark. It was a gathering place for poets, writers, and artists who sought inspiration and intellectual exchange. Immerse yourself in the bohemian spirit and imagine the lively conversations that once took place within these walls.
Planning Your Visit
When planning your visit to Montmartre, consider starting your exploration in the morning when the streets are quieter and the atmosphere is serene. Don't forget to wear comfortable shoes, as the neighborhood's hilly terrain adds to its charm but requires a bit of walking.
Montmartre is well-connected to the rest of Paris by public transportation. The Abbesses or Anvers metro stations provide easy access to the neighborhood. Alternatively, you can get to Montmartre by Taxi through our online booking platform to ensure a convenient and hassle-free journey to Montmartre.
A visit to Montmartre is an invitation to immerse yourself in the bohemian spirit that has enchanted artists and visitors for generations. Let the vibrant streets, artistic heritage, and breathtaking views transport you to a world where creativity and beauty thrive. Experience the bohemian charm of Montmartre and uncover the magic that continues to inspire artists and visitors alike.
Official Website of Montmartre – Montmartre Official Website