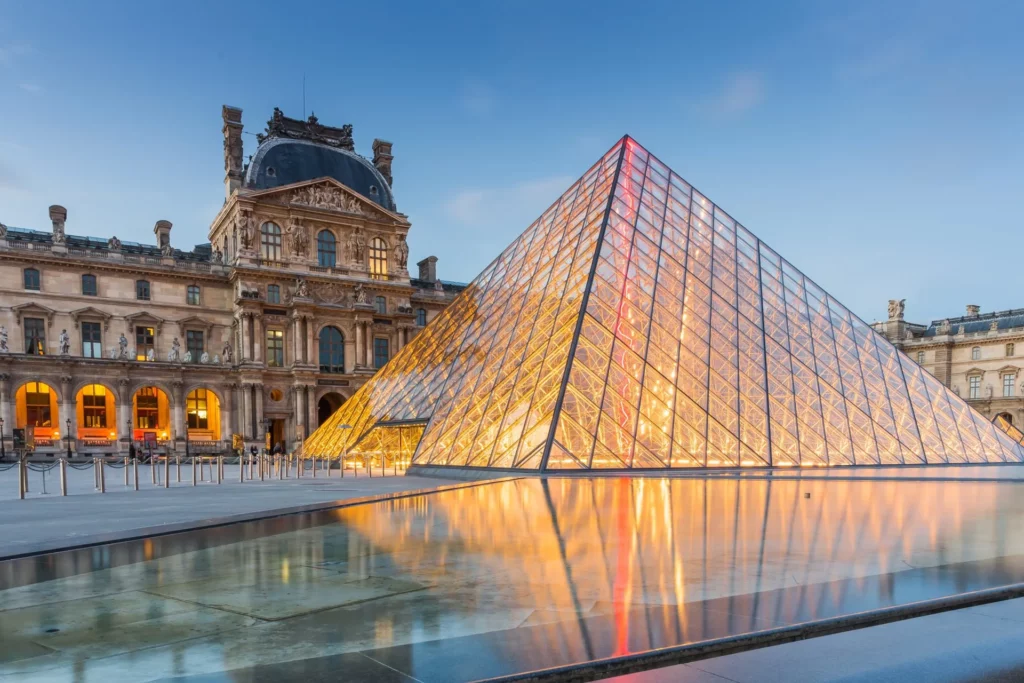 Get to the Louvre Museum by Taxi
The Louvre Museum stands as a testament to the artistic and cultural richness of Paris. Home to a vast collection of world-renowned masterpieces, it is undoubtedly one of the most remarkable museums on the planet. In this guide, we will take you on a journey through the Louvre Museum, uncovering its treasures and offering tips for an unforgettable visit.
A Glimpse into History
The Louvre Museum's history dates back to the 12th century when it was originally constructed as a fortress. Over the centuries, it transformed into a grand palace, and in 1793, it opened its doors as a public museum. Today, the Louvre is a captivating blend of medieval fortress architecture and modern glass pyramids, making it a sight to behold even before stepping inside.
Get to the Louvre Museum: Unraveling the Masterpieces
As you enter the Louvre Museum, you are greeted by an overwhelming collection spanning thousands of years. From ancient Egyptian artifacts to Greek and Roman sculptures, and from Renaissance paintings to contemporary art, the Louvre has it all. Of course, the most famous masterpiece housed within its walls is Leonardo da Vinci's enigmatic "Mona Lisa." Standing before this iconic artwork is an experience that words cannot fully capture.
To make the most of your visit, it's advisable to plan your itinerary in advance. The Louvre's vastness can be daunting, so having a game plan will help you navigate its galleries more efficiently. Additionally, booking your tickets in advance through the Louvre Museum's official website can save you precious time, allowing you to spend more of it immersed in art. Book now to get to the Louvre Museum by taxi.
If you're a first-time visitor, consider joining a guided tour or using an audio guide. These options provide valuable insights and stories behind the artworks, enhancing your understanding and appreciation of the masterpieces you encounter. With so much to see, exploring the Louvre Museum is a journey of discovery and enlightenment.
Planning Your Visit: Get to the Louvre Museum By Taxi
The Louvre Museum is centrally located in Paris, making it easily accessible by public transportation. Get to the Louvre Museum by taxi. The metro station is directly connected to the museum. Alternatively, you can enjoy a pleasant stroll along the Seine River to reach its grand entrance.
For a more convenient and hassle-free way to travel, you can book a taxi through our online booking platform. With just a few clicks, you can secure a reliable and comfortable taxi ride to the Louvre Museum. Avoid the stress of navigating public transportation or searching for parking, and arrive at this artistic gem feeling refreshed and ready to immerse yourself in its wonders.
As you plan your visit to Paris, exploring the Louvre Museum should be at the top of your itinerary. From ancient civilizations to modern artistic expressions, this cultural treasure offers a captivating journey through time and human creativity. Book your tickets in advance, Get to the Louvre Museum by taxi, prepare for an enriching experience, and unlock the magic of the Louvre Museum.
Official Website of the Louvre Museum – Louvre Museum Official Website